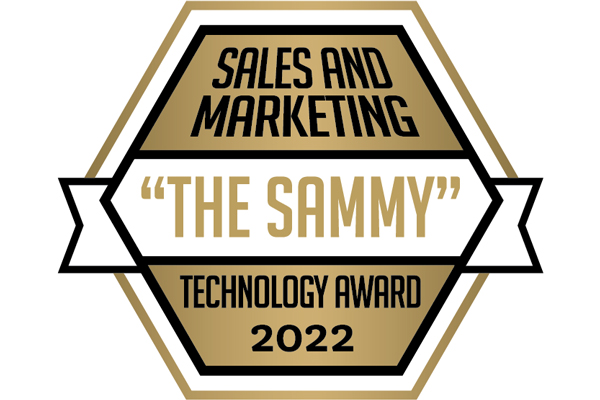 EWI brings home a Sammy Award for Innovation Technology
Today, EWI was named Organization of the Year by the Business Intelligence Group in the 2022 Sales and Marketing Technology Awards program (aka "The Sammys"). The awards honor organizations and products helping to solve the challenges organizations face when connecting and collaborating with prospects and customers. 
"For more than four decades, EWI has worked with many of the world's best brands to create engaging in-person experiences," says Ron Gasparotto, CEO, EWI. "Brands need to tell a consistent story, and decades of experience across verticals — exhibits, events, pop-ups and traditional retail spaces — let us create coherent brand experiences across all in-person touchpoints, using both physical and digital tactics."  
"We are proud to reward and recognize EWI," said Maria Jimenez, Chief Nominations Officer of the Business Intelligence Group. "It was clear to our judges that their efforts will improve how we all connect with the brands we love for years to come." 
However, the "years to come" looked murky for our company not too long ago. Due to COVID, people simply would not (or could not) leave home. Events and tradeshows around the world were abruptly canceled, and retailers shuttered. The entire experiential marketing industry screeched to an unexpected halt. 
"2020 and 2021 were extremely difficult for our company," says Ron. "We worked with reduced wages, limited resources, and tremendous uncertainty hanging over the future of our company. We made tough decisions to reduce footprint and overhead as we mourned the temporary loss of our industry, our workspace, and — in a few cases — the lives of a few of our friends." 
And yet we survived, thanks to our team that sacrificed and stood with us through difficult times. So we're deeply honored to accept this award from the Business Intelligence Group, especially in light of the past few years.  
"Our industry is on the path to recovery," says Gasparotto. "And I strongly believe that we are doing the very best work that has ever come out of EWI — as evidenced by recent awards for our work with Subaru, Kia, and T-Mobile.  
"But none of this would have been possible without our people. As a company, we try to champion relationships — with our clients, partners, and employees — in everything we do. And that relationship-first approach helped us stay afloat during COVID. We are extremely thankful for the tight, dedicated team that allowed us to weather the storm."